Mission
"We are a California Community College program serving CalWORKs students and their families by providing educational and career opportunities combined with an array of high-quality support services that enable students to complete their educational goals, find meaningful employment, and successfully transition into the workforce. Through collaboration and advocacy with our college and community partners, we prepare a segment of California's workforce by promoting the economic self-sufficiency of CalWORKs students through the attainment of a higher education."
Adopted by the California Community Colleges CalWORKs State Advisory Commitee, September, 2005.
Welcome
The Fullerton College CalWORKs Program is designed to promote self-sufficiency through education and employment. If you are currently receiving CalWORKs/GAIN (otherwise known as welfare or cash aid) for both yourself and your children, you may be eligible for our program. The CalWORKs Program serves students that are attending Fullerton College and North Orange Continuing Education located at Wilshire and Anaheim Campuses.
OUR GOAL IS TO HELP YOU SUCCEED. YOUR SUCCESS IS OUR SUCCESS!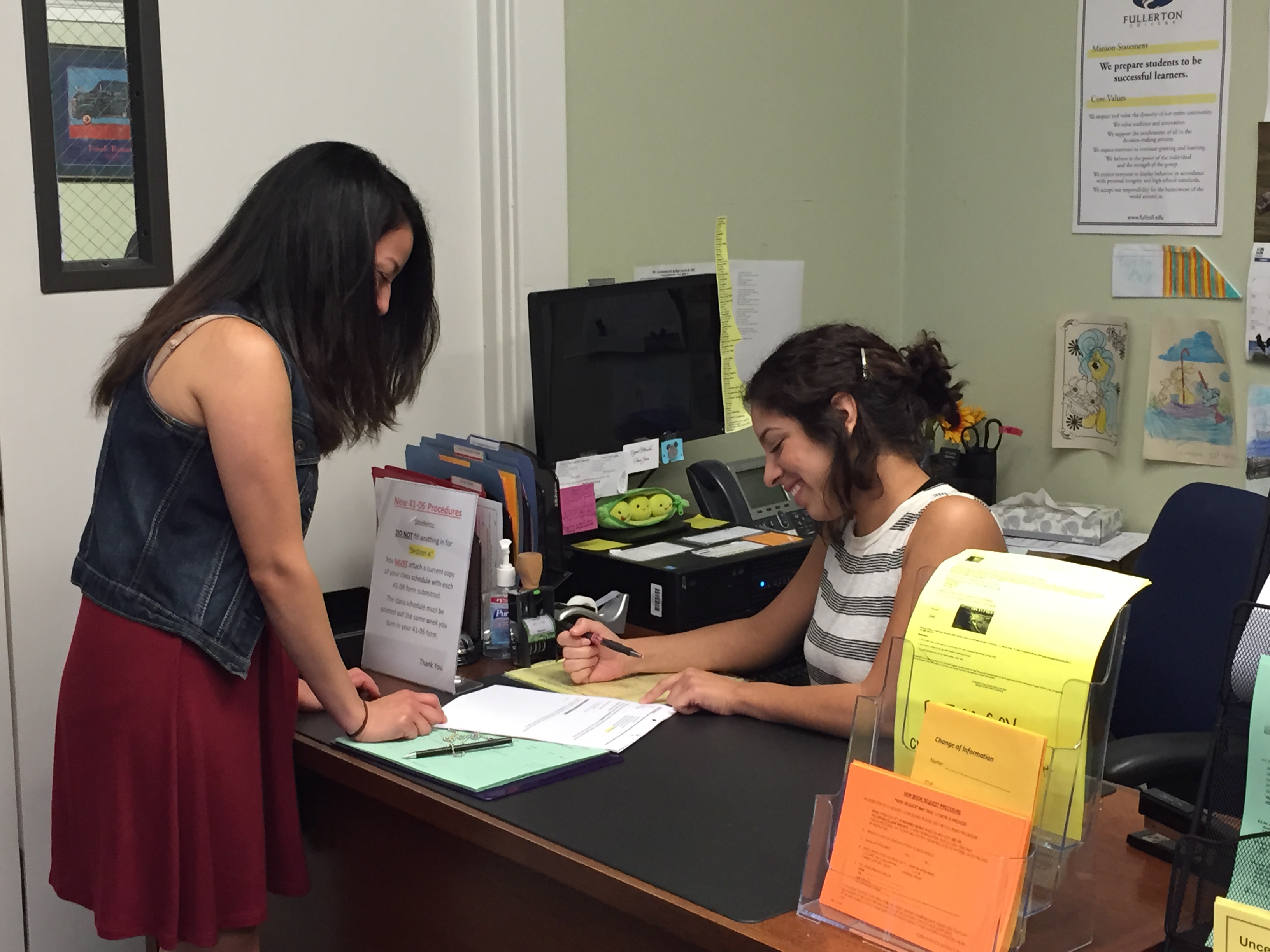 Program Services
Academic, career, and personal counseling.
Assistance with completion of county paperwork
Provide guidance in understanding CalWORKs rules and regulations
Assist students in accessing county supportive services which includes funds for child care, books/supplies/school fees and transportation.
Referral to both on and off-campus resources for basic needs and emergency assistance (shelter, food, utility assistance, domestic violence)
Child care vouchers for both on and off campus child care
On-campus Work Study (students do not need to qualify for Financial Aid to participate)
Coordination with EOPS/CARE, Financial Aid, DSS and other student supportive services programs.
Assignment to a CalWORKs Counselor who provides the ongoing guidance and support needed to optimize student success while ensuring county-mandated requirements are met.
CalWORKs Program Eligibility
Parents as well as children must be receiving cash aid (i.e., parents who are no longer receiving cash aid and are only receiving cash aid for their children are not eligible);
Must be able to provide proof of program eligibility via county documentation in order to receive CalWORKs program services;
No unit minimum required.
New student intake by appointment only. Walk-in appointments are not available. County documents cannot be completed without an intake appointment.
If you are interested in more information or are considering applying for cash aid, please call and schedule an appointment with a CalWORKs Counselor.
In order to schedule an appointment or for more information, please contact our main office at (714) 992-7101.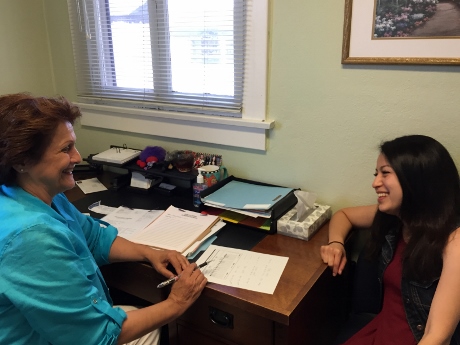 Fullerton College CalWORKs Office
315 N. Pomona Ave
Fullerton CA 92832
(714) 992-7101
calworks@fullcoll.edu
(Located two blocks west of the Fullerton College campus)
OFFICE CLOSED ON:
Our office will be closed Friday, Feb 14th-Monday, Feb 17th for the President's Day Holidays.  
Fall and Spring Hours
(August 19, 2019 to May 29, 2020)
Monday-Friday 8:00am-5:00pm
Summer  Hours
(June 1, 2020 to August 14, 2020)
Monday-Thursday 8:00am-5:00pm
CLOSED FRIDAY
Fullerton College CalWORKS Office